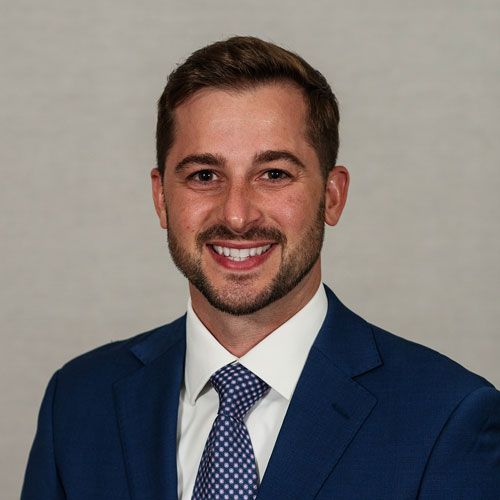 Schlosser Earns Prestigious Banking Diploma From Graduate School of Banking at Colorado
Jeremy Schlosser, Senior Vice President of Private Banking of MRV Banks, has graduated from the Graduate School of Banking at Colorado's (GSBC) state-of-the-art graduate school of banking program. Schlosser was among 166 graduates of the class of 2023 honored during a ceremony on July 27, 2023, in Boulder, CO.
GSBC graduates receive their diploma in banking after successfully completing two weeks of classroom training for three consecutive years, classes of which focus on 1) financial management and strategy, 2) innovation and engagement, 3) leadership and culture and 4) lending.
The students also completed six intersession projects and ended their curriculum at GSBC with an extensive bank management simulation course, where students assume the roles of senior management of a commercial bank, involving themselves in the group dynamics and managerial skills of managing a bank in a competitive environment with changing economic conditions.
"The coursework and projects at GSBC strive to create technically sound and future-oriented community bank leaders," said GSBC President Michael Stevens. "The ultimate beneficiary will be the consumers and businesses in the communities where these financial professionals serve."
GSBC held its 72nd Annual School Session July 16-28, 2023, on the University of Colorado Boulder campus, hosting 501 students from across the nation. GSBC's 73rd Annual School Session is scheduled for July 14-26, 2024. Pre-enrollment is open for 2024; visit www.gsbcolorado.org for details.
The Graduate School of Banking at Colorado is America's Premier Community Banking School, boasting more than 8,000 alumni since its inception in 1950 and educating approximately 600 bankers and regulatory professionals from around the nation annually. GSBC prides itself on its commitment to providing unmatched higher education to America's community bankers. To learn more about GSBC's lineup of comprehensive educational programs, visit www.gsbcolorado.org.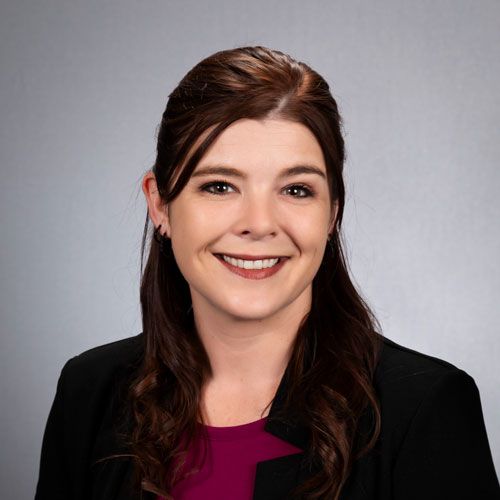 MRV Banks Welcomes Amy Lord as Cape Girardeau Banking Center Manager and Consumer Lender
MRV Banks is proud to announce Amy Lord has joined the team as its newest Banking Center Manager, Consumer Lender and Assistant Vice President. Lord has more than 17 years of experience and will work at the Cape Girardeau banking center.
"Amy and I began our banking careers around the same time and at the same institution. I was blessed to have worked side by side with her," said Market President Robbie Guard, "which is why having her be a part of our team at MRV is even more special! She is 
With nearly two decades of industry experience, Lord began as a teller and has worked in several other positions. Her experience as a Branch Team Leader and Senior Financial Relationship Consultant shaped her insight and expertise to deliver personalized financial solutions at the Cape Girardeau location successfully.
"The most rewarding part of my job is watching my team succeed and grow, along with building long-lasting relationships with our customers," said Lord.
Lord received her Bachelor of Science in Business Administration with an emphasis in Marketing from Southeast Missouri State University, as well as her Life Insurance Annuity License. She is a proud mother to 20-year-old Kaylee Hann. In her free time, she likes to travel and spend time with her family. Amy is an active member of the Cape Girardeau Chamber of Commerce.
Founded in 2007, MRV Banks is one of the fastest-growing banks in Missouri. With more than $650 million in assets, it is the 49th largest bank in the state of Missouri out of 215 state-chartered banks. MRV Banks has locations in Ste. Genevieve, Cape Girardeau, Festus, and its newest location in St. Charles. MRV Banks has a reputation for delivering premium banking products and services to local consumers and small business customers throughout Missouri. For more information about MRV Banks, go to www.mrvbanks.com or call (573) 883-8222.